WITH MY.YO YOU DO EVERYTHING RIGHT
Guaranteed natural, no frills
Guaranteed 100% controlled organic quality
Guaranteed no artificial or animal additives
And best of all: 100% easy to prepare. Try it yourself.
IT'S SO EASY TO MAKE YOUR OWN YOGHURT
Step1
Add a bag of My.Yo yoghurt ferment to a little milk while stirring. Then add the remaining milk, 1 liter in total.
Step2
When everything is well mixed, close the inner container with the transparent lid.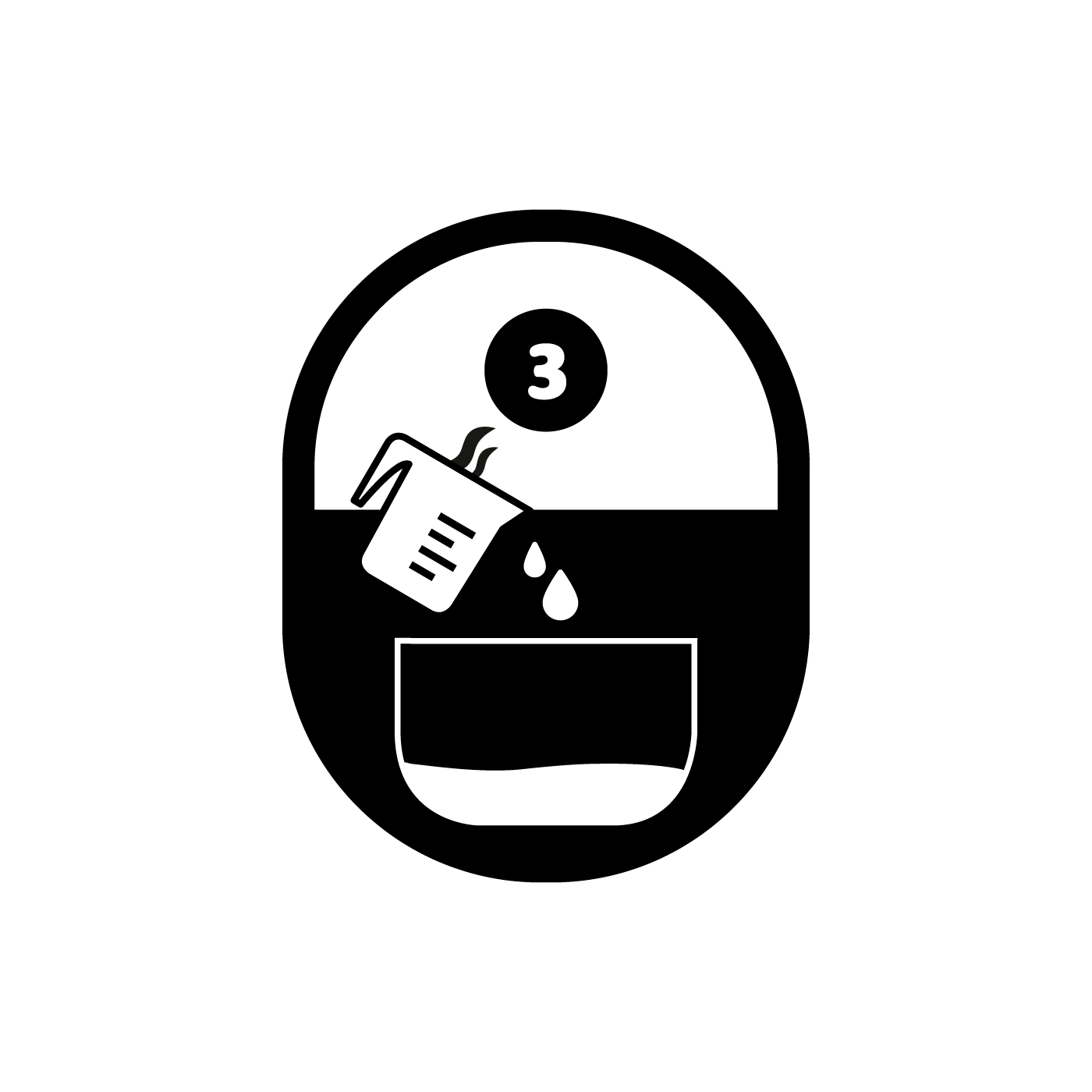 Step3
Pour 3/4 liter of boiling water into the My.Yo yogurt maker and place the inner container over it.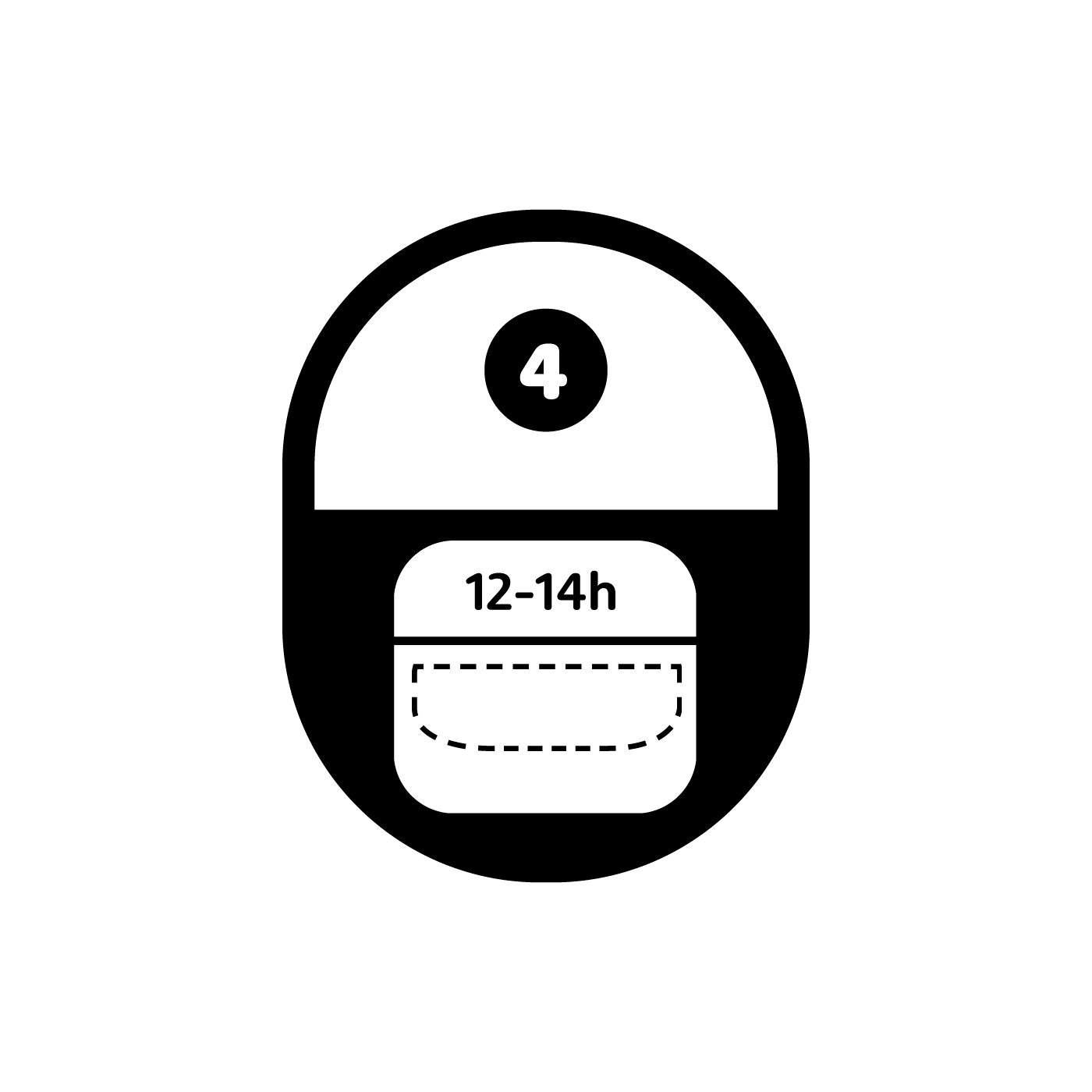 Step 4
Close the lid and wait 12-14 hours. Stir the finished yoghurt briefly and put it in the fridge for a few hours.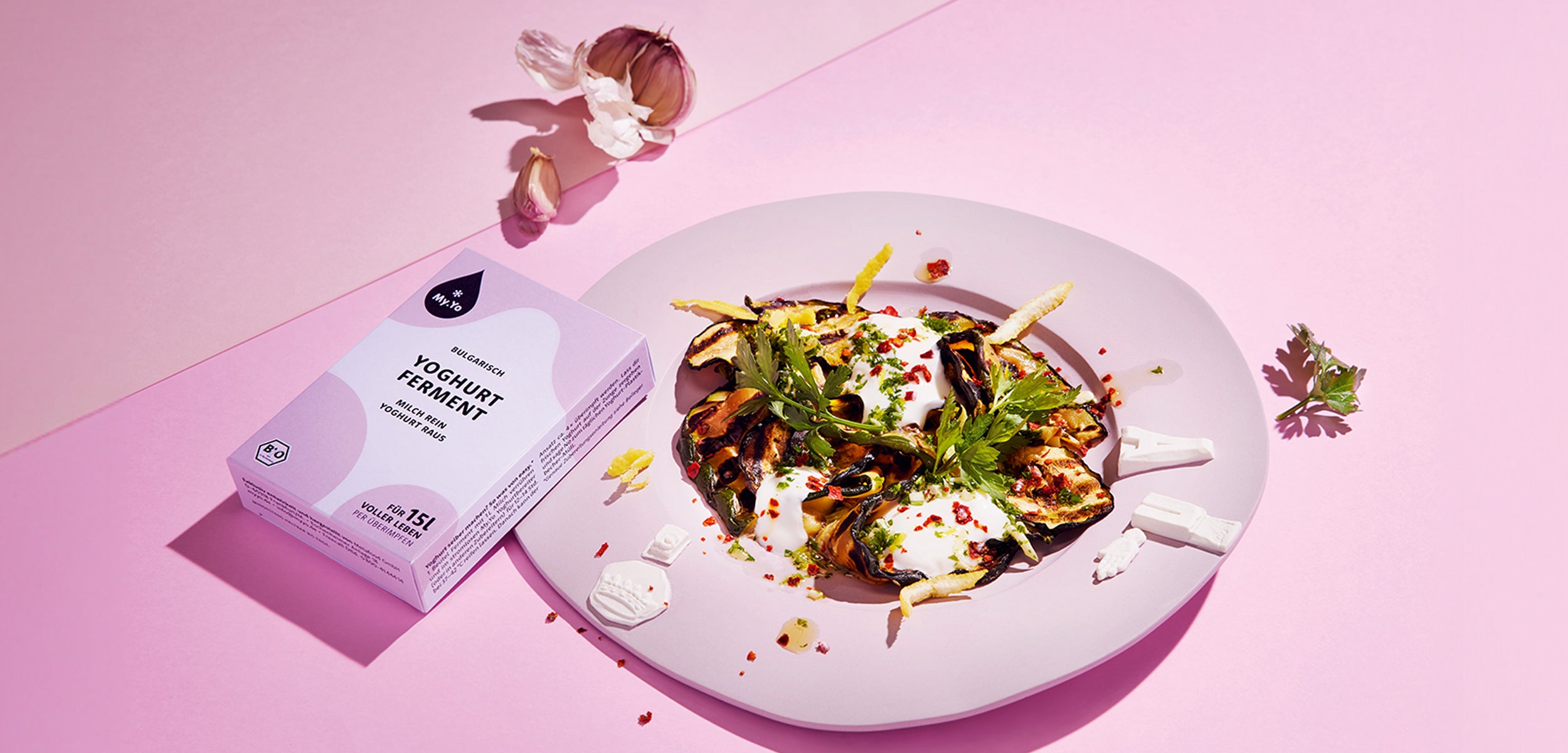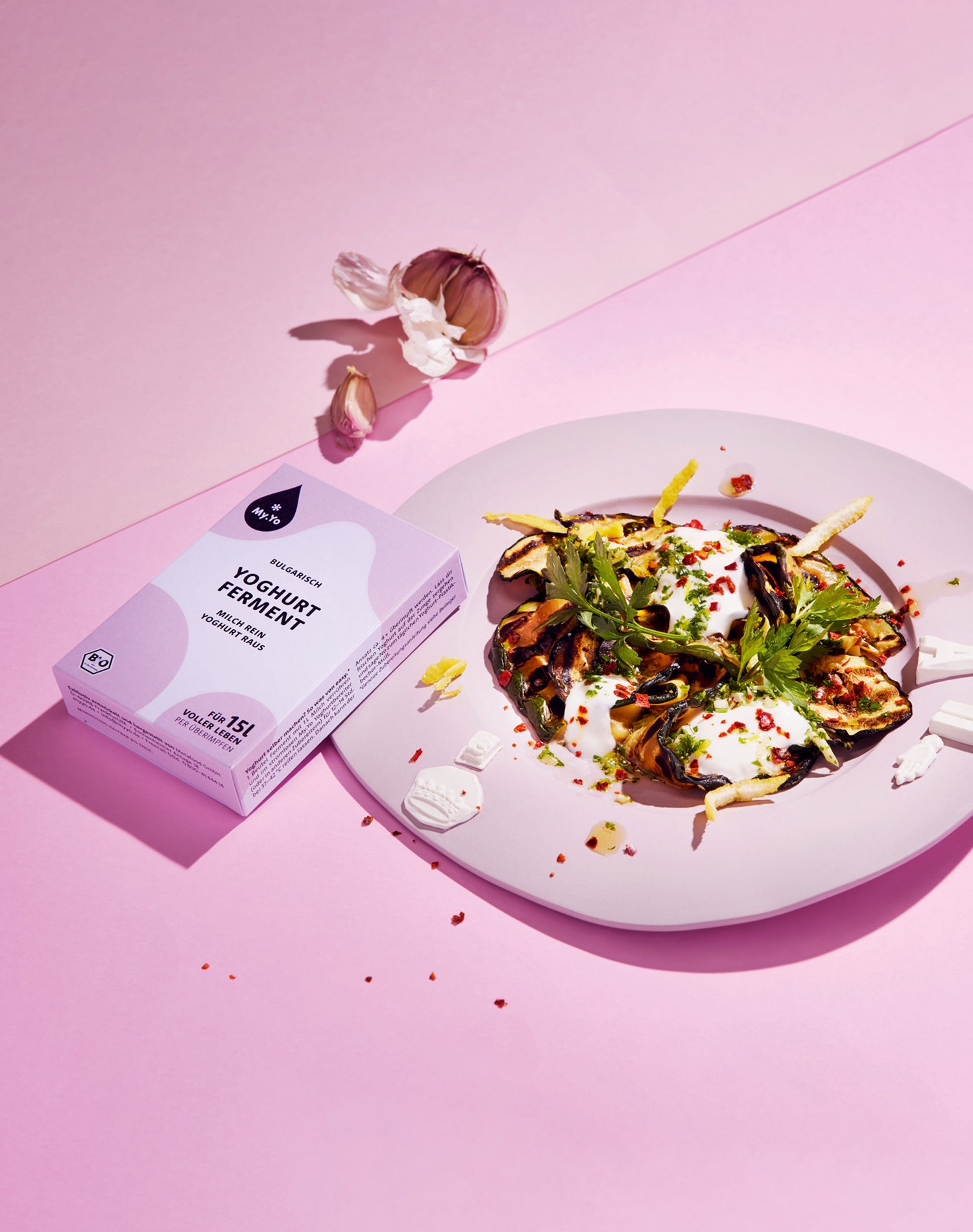 For 15 or 30 litres of yogurt
You can get our yoghurt bacteria in packs of 3 or 6. With the over-inoculation method you can make tons of yoghurt. That really saves money!
Savory or sweet?
The good thing is that you don't have to choose. The finished yogurt always tastes delicious. Depending on your mood, you can make spicy dips with garlic or a delicious lemon yoghurt.
My.Yo was founded over 15 years ago.
My.Yo is short for My Yoghurt. For many years, real yogurt fans have been making their own yogurt with our ferments. With cow milk or soy drinks... whatever you like.
THIS IS HOW MY.YO COMES TO YOUR HOME
Get My.Yo at your local organic market or online from us – conveniently sent to your home.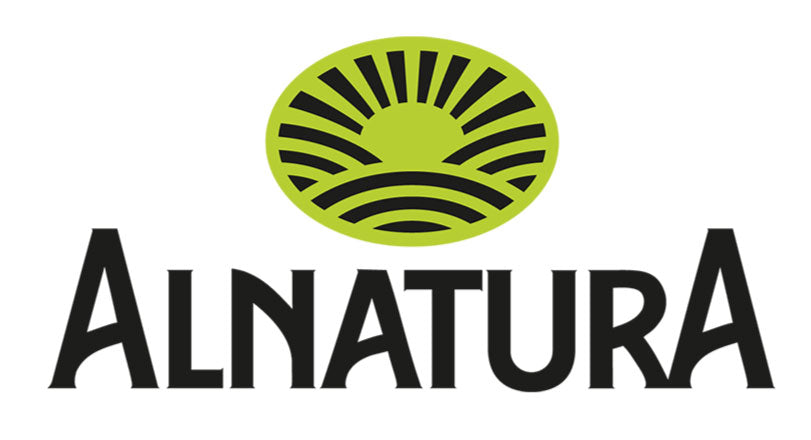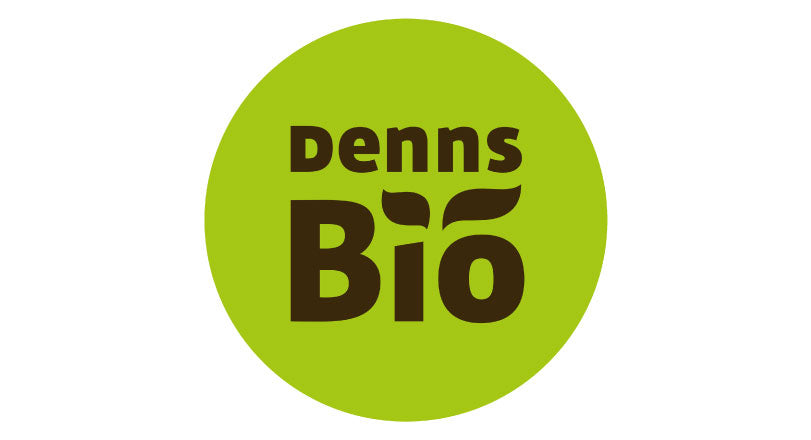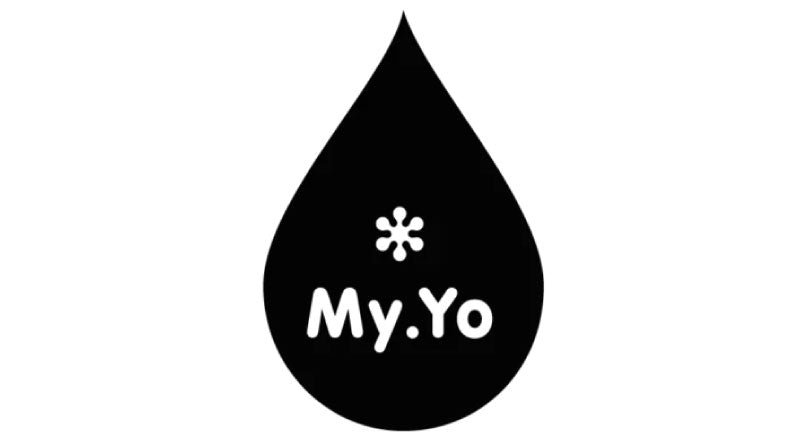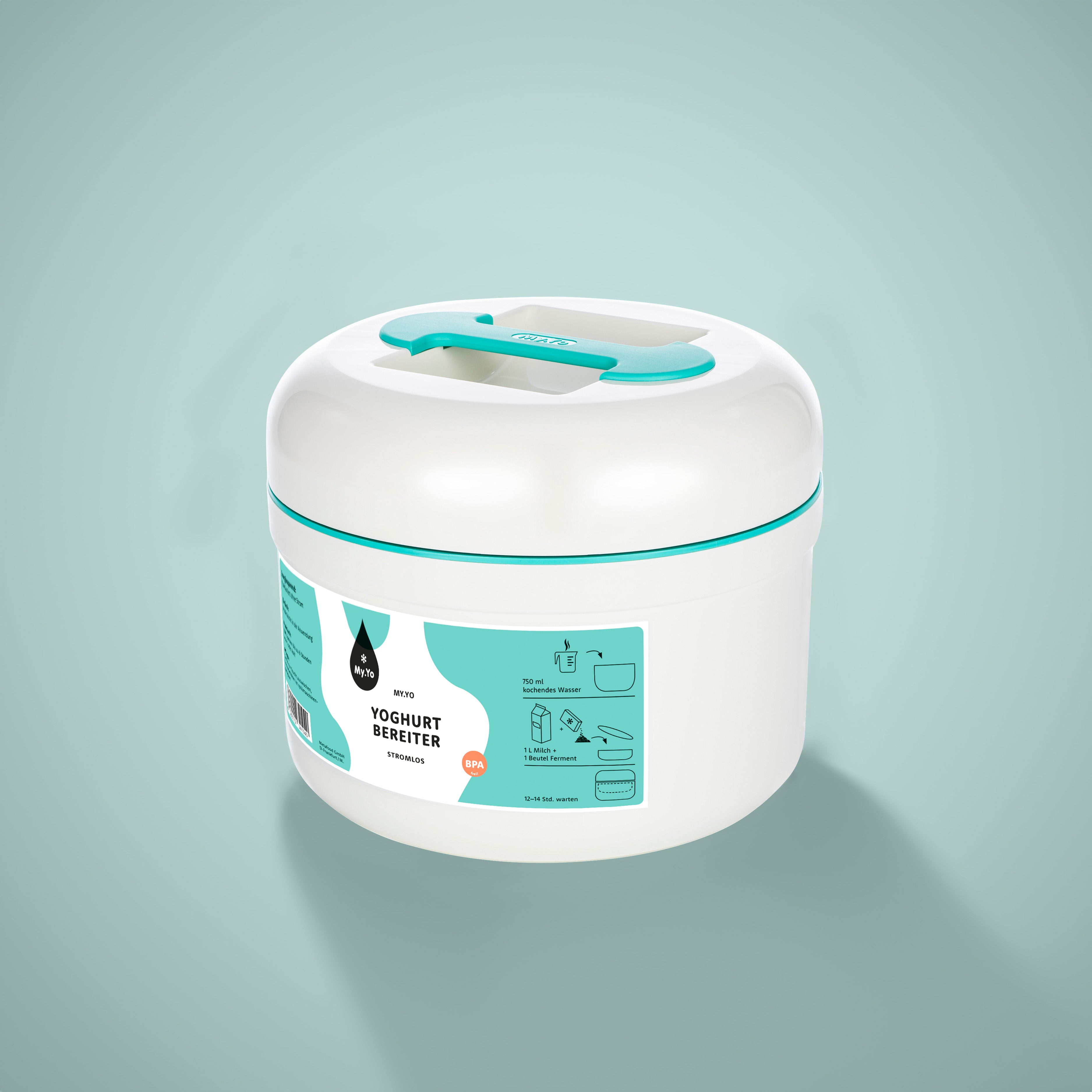 YOGHURT IS AN EXCITING TOPIC
There are an incredible number of interesting facts about milk, bacteria, the immune system, etc. Here you will get the concentrated knowledge.
Learn more
Let customers speak for us