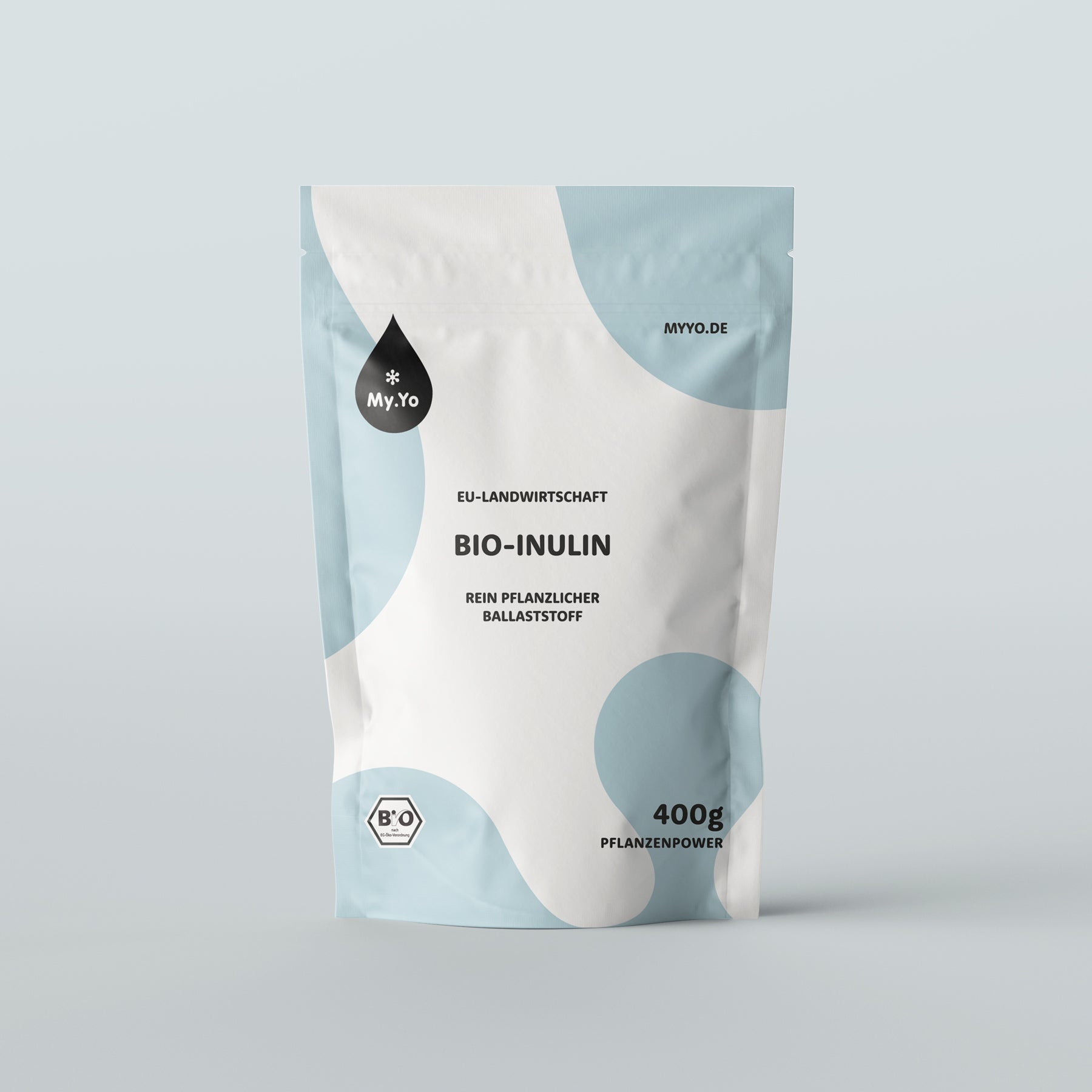 ORGANIC INULIN
Enrich your yogurt, muesli or favorite juice with some inulin every day.
Discover now
My.Yo yogurt ferments
Immerse yourself in the world of yogurt ferments from My.Yo - your partner for high-quality, live cultures to make delicious yogurt at home. Our specially selected ferment cultures not only guarantee first-class taste, but also a wealth of health benefits.
Why My.Yo yogurt ferments? Our yogurt ferments are carefully developed to make every yogurt experience unforgettable. With a selection of live cultures that enable optimal fermentation, you can achieve excellent results time and time again.
Highest quality: At My.Yo, quality and purity come first. Our ferment cultures are of the highest quality and carefully selected to ensure you only get the best. 100% Made in Germany and 100% organic certified.
Natural and Alive: Our yogurt ferments are alive and active to ensure successful fermentation. They are free of artificial additives so you can experience the naturalness of yogurt.
Health Benefits : Our yogurt ferments not only bring delicious taste, but also potential health benefits. Probiotic cultures can help support balanced intestinal flora and improved digestion.
Easy to use: With clear instructions and easy handling, our yoghurt ferments offer an uncomplicated way to produce high-quality yoghurt directly in your kitchen.
Unfold your creativity: With our yogurt ferments you can get creative! Experiment with different types of milk and personalized ingredients to create yogurt creations that perfectly suit your taste.
Conclusion: My.Yo's yogurt ferments are your key to unique taste and healthy enjoyment. Experience the magic of fermentation and discover the joy of creating high-quality yogurt with your own hands.