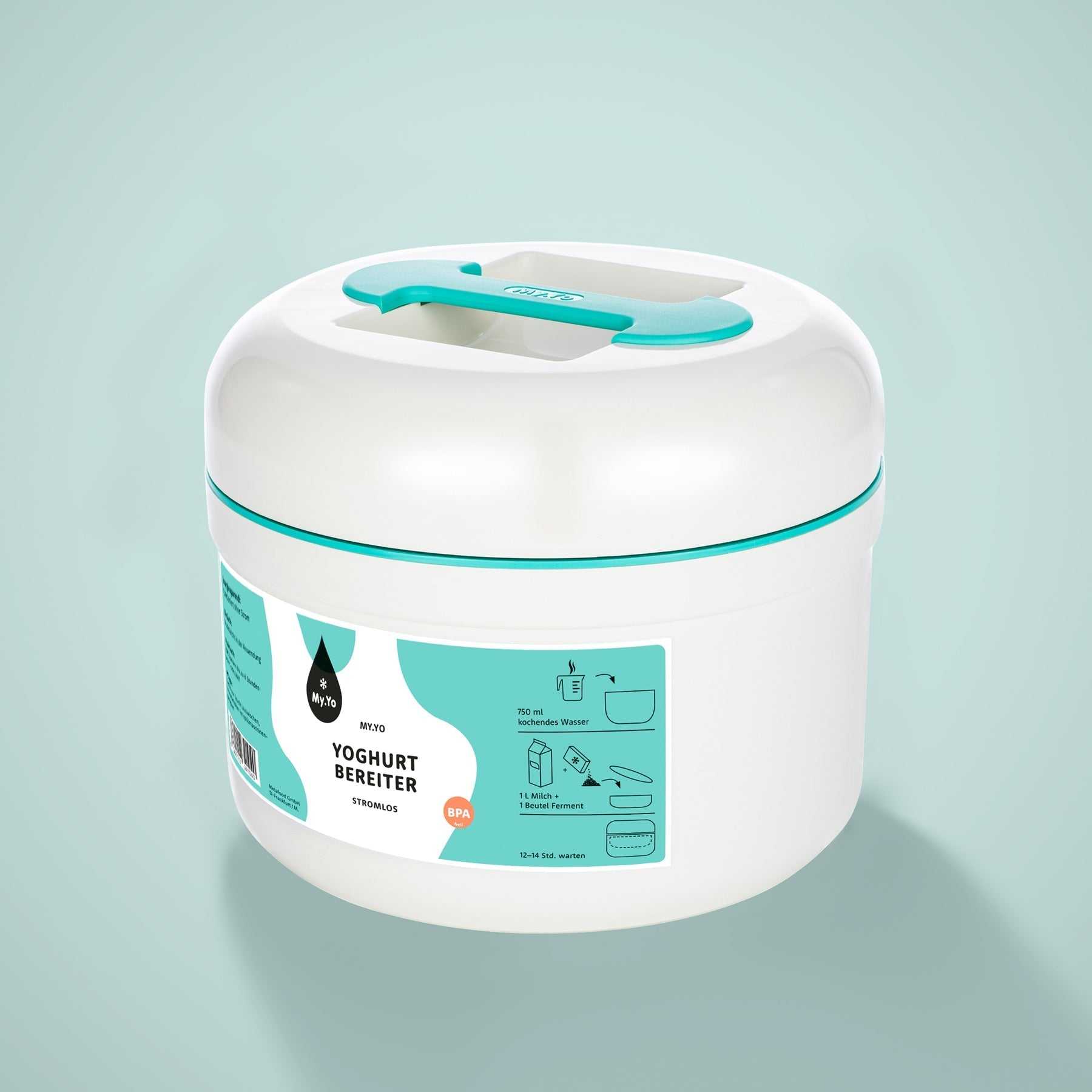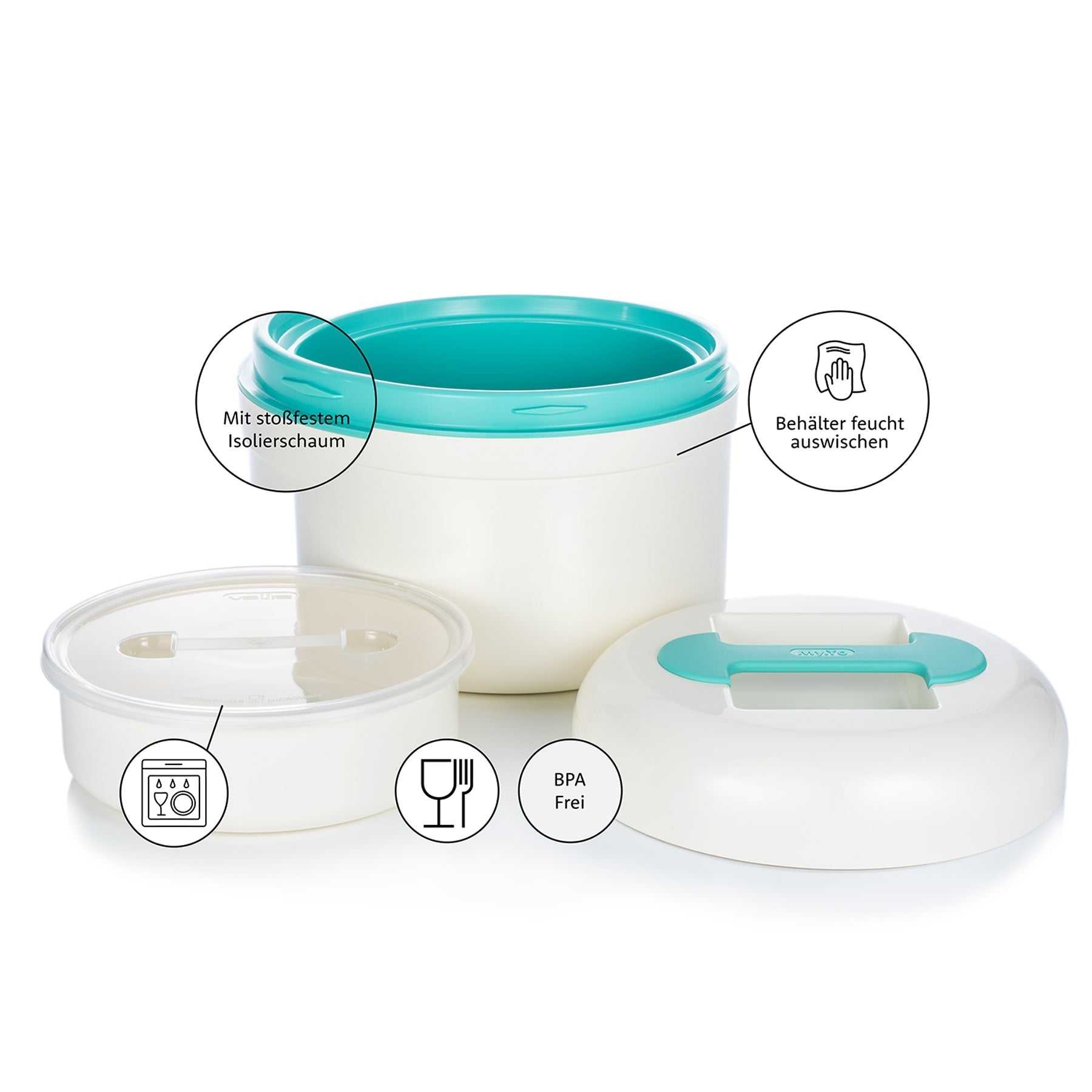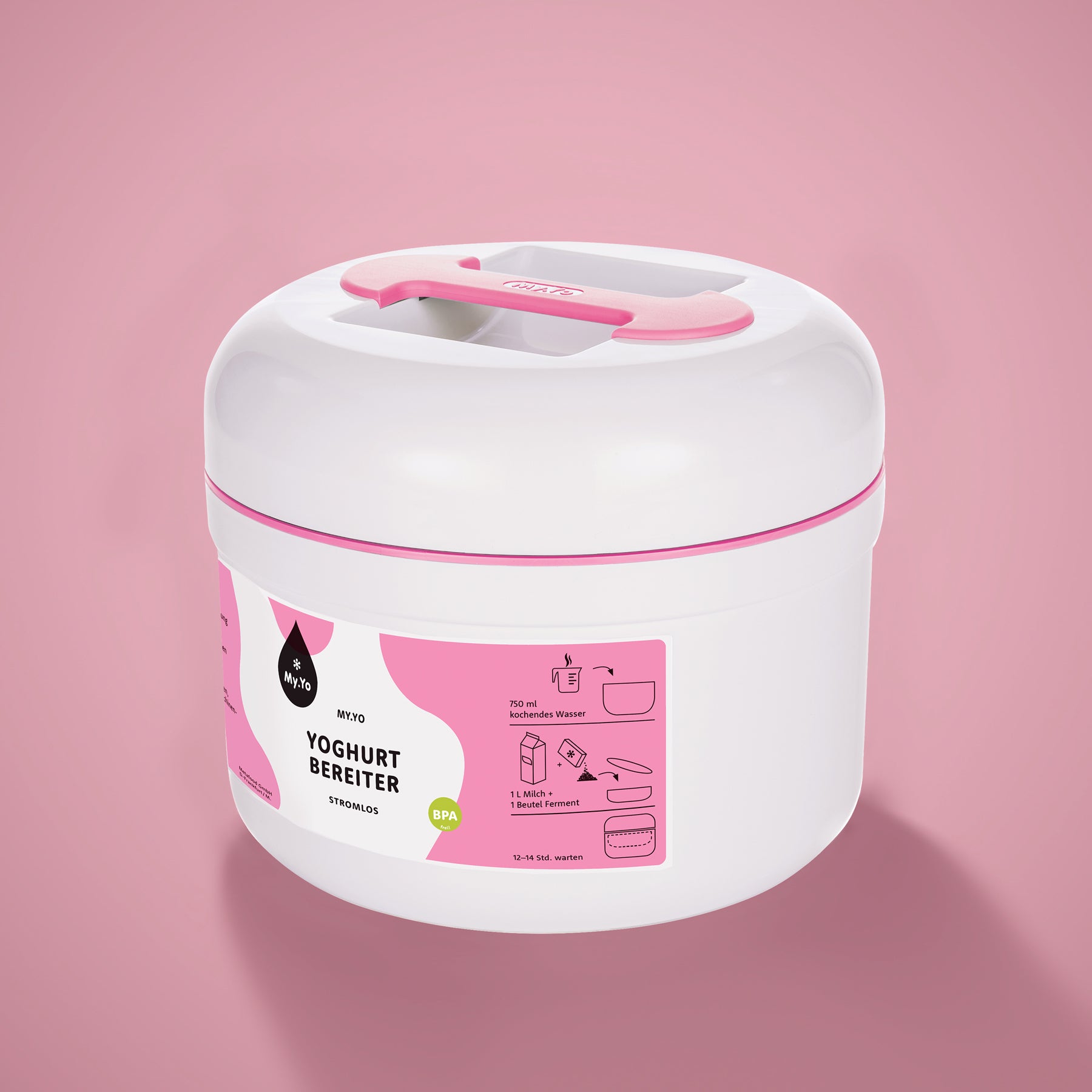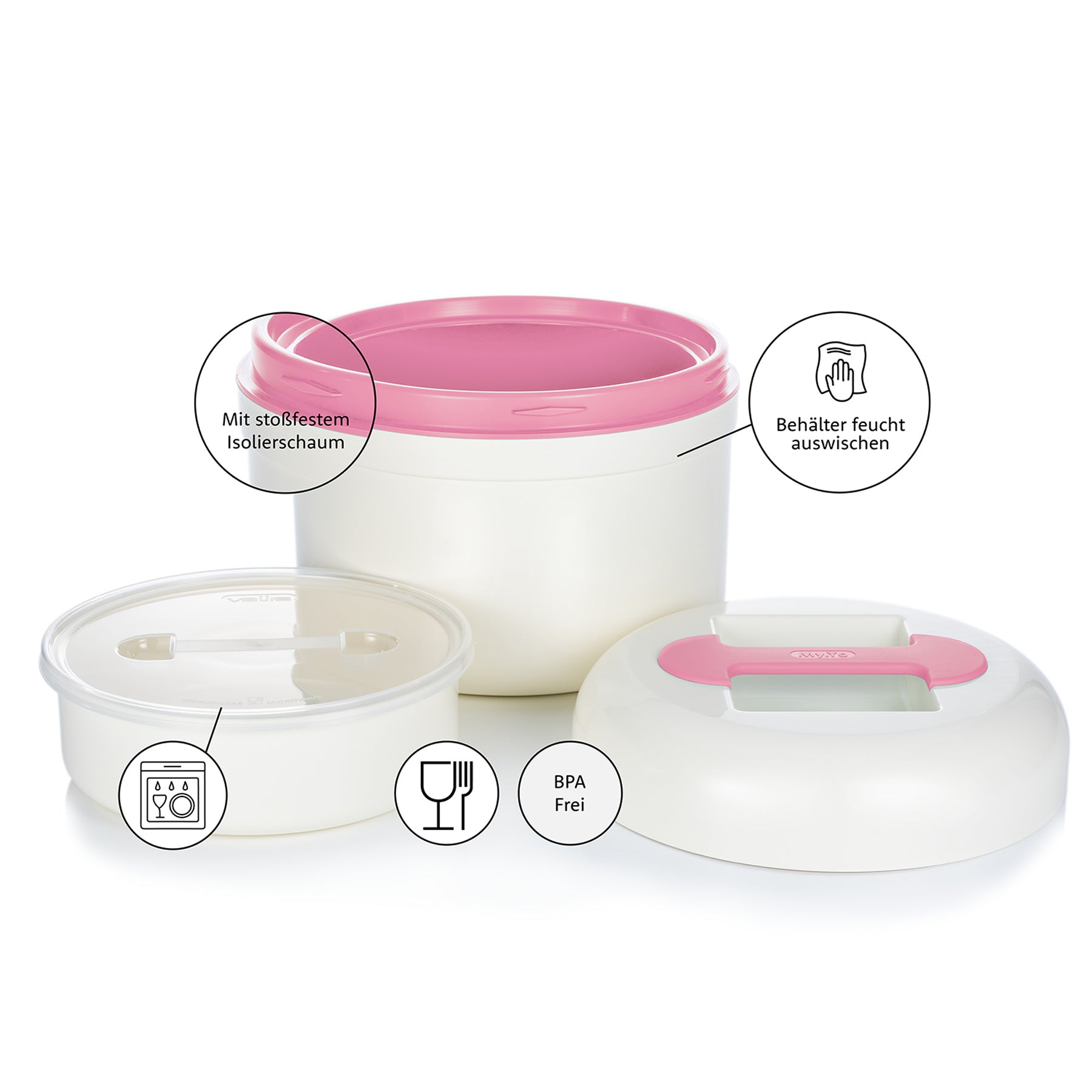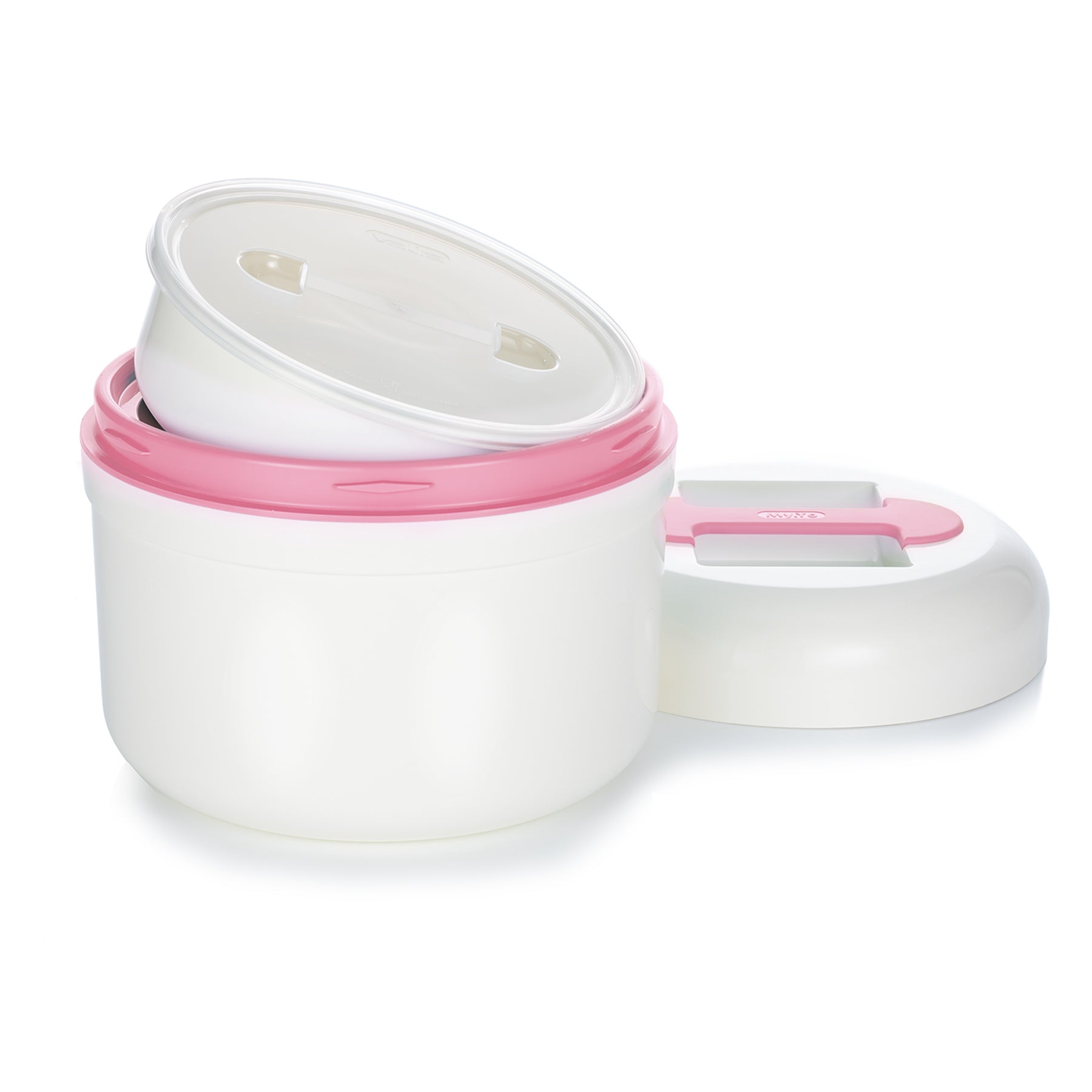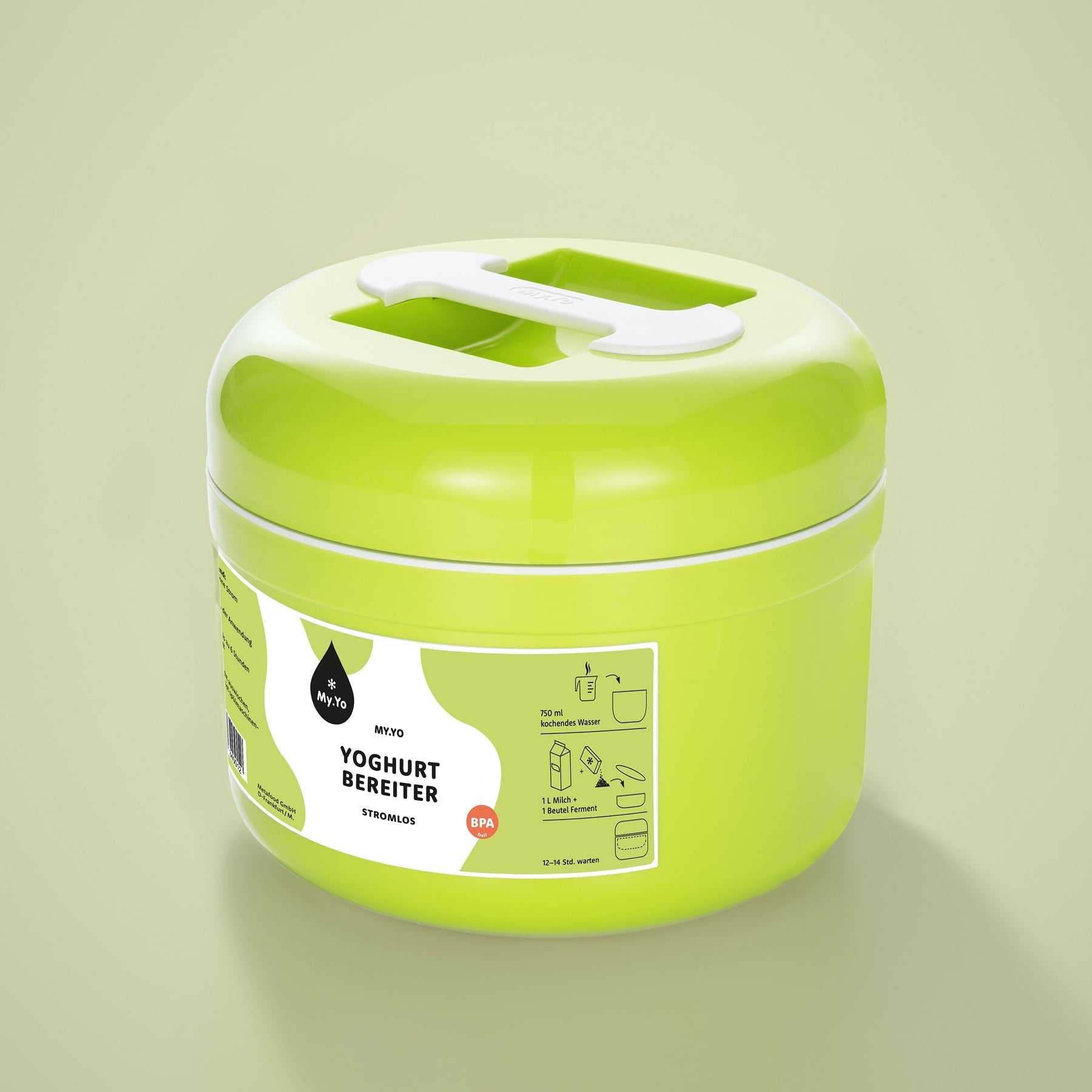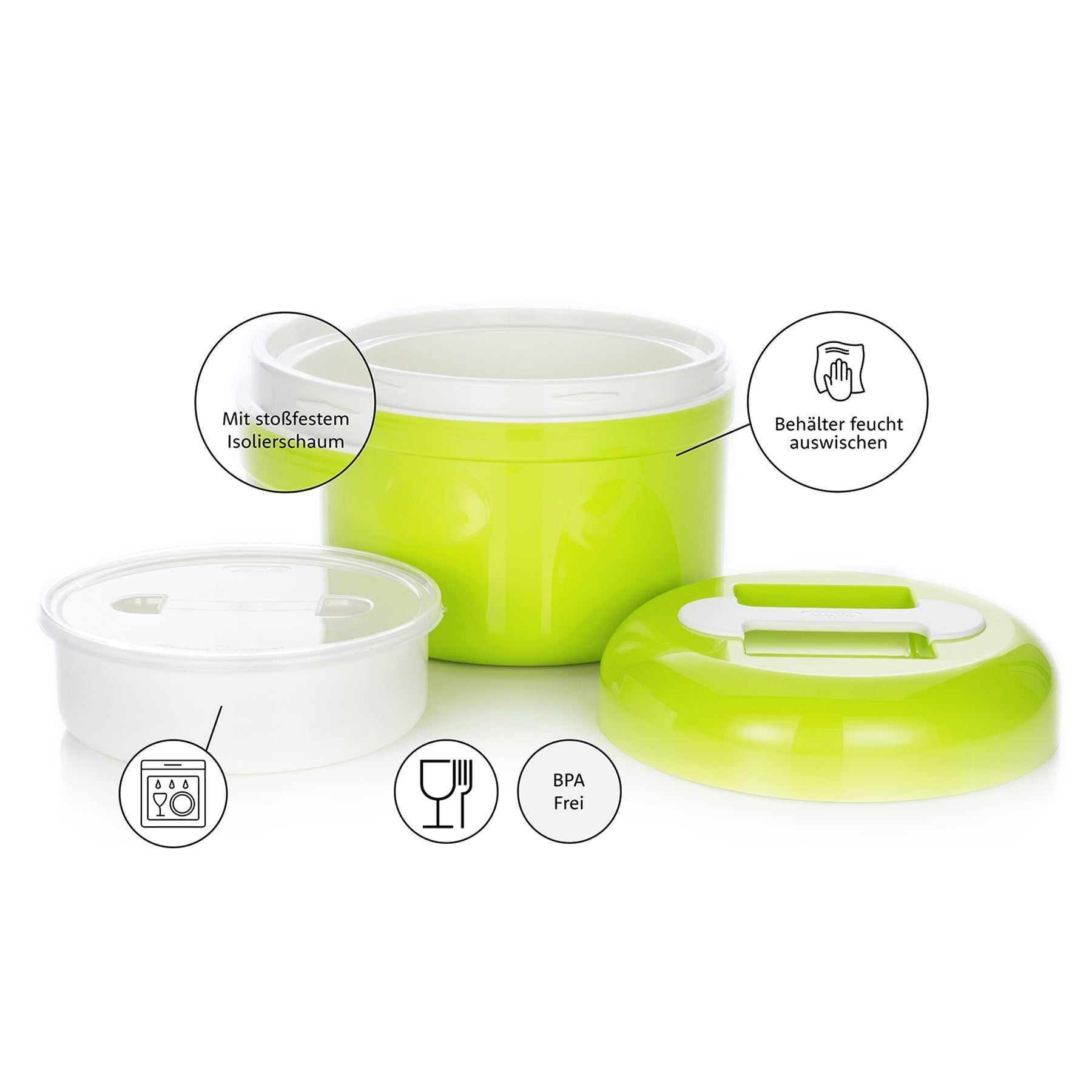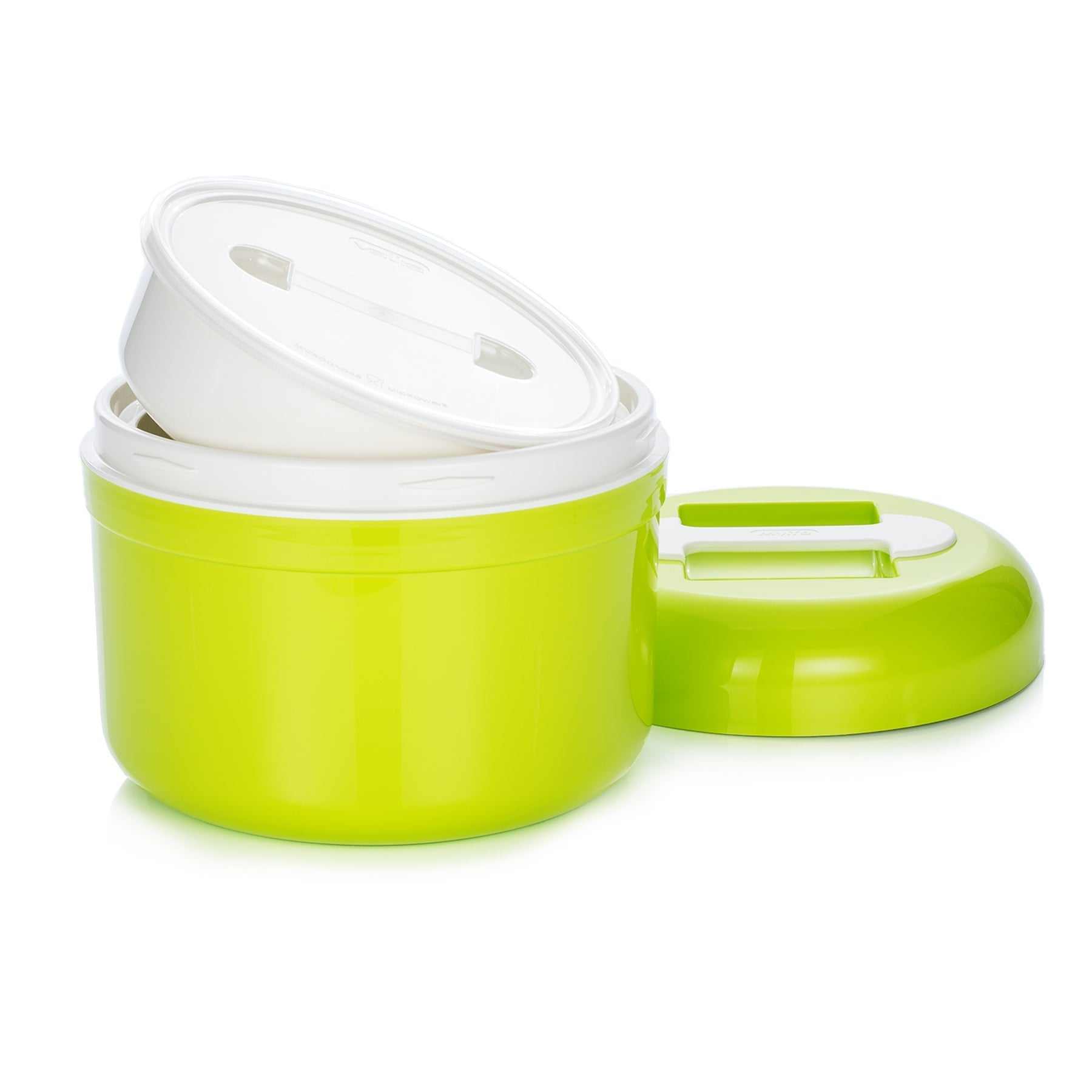 Yogurt maker without electricity
---
If you love yogurt, you can't avoid the daily waste of plastic cups. Simply make your own yoghurt and keep the environment in mind - with our electricity-free My.Yo. Yoghurt maker. The rider is produced in Spain and is subject to strict requirements. Of course, the electricity-free yogurt machine is food-safe and BPA-free.

Everything in one pot:


no complicated temperature measurement

no annoying filling of individual jars

The inner container can be stored in the refrigerator to save space.

One for all:

Not only suitable for at home but also for on the go (when camping, in the hotel, on the boat)

Also ideal for keeping food warm/cool.

Our tip: take your yoghurt maker to the ice cream parlor and have it filled straight away with fresh ice cream flavours.

It's that easy:

Mix a bag of My.Yo yoghurt ferment (or approx. 100 ml of fresh yoghurt) with 1 liter of room temperature milk in the inner container.

Close the inner container with the lid.

Pour 3/4 liter of boiling water into the maker, insert the inner container and close the lid.

After 12 - 14 hours the yoghurt will have fully ripened and should rest in the fridge for a few hours.
220mm x 190mm (width x height),
Weight 835 grams
Unkompliziert
Klappt super einfach und schnell!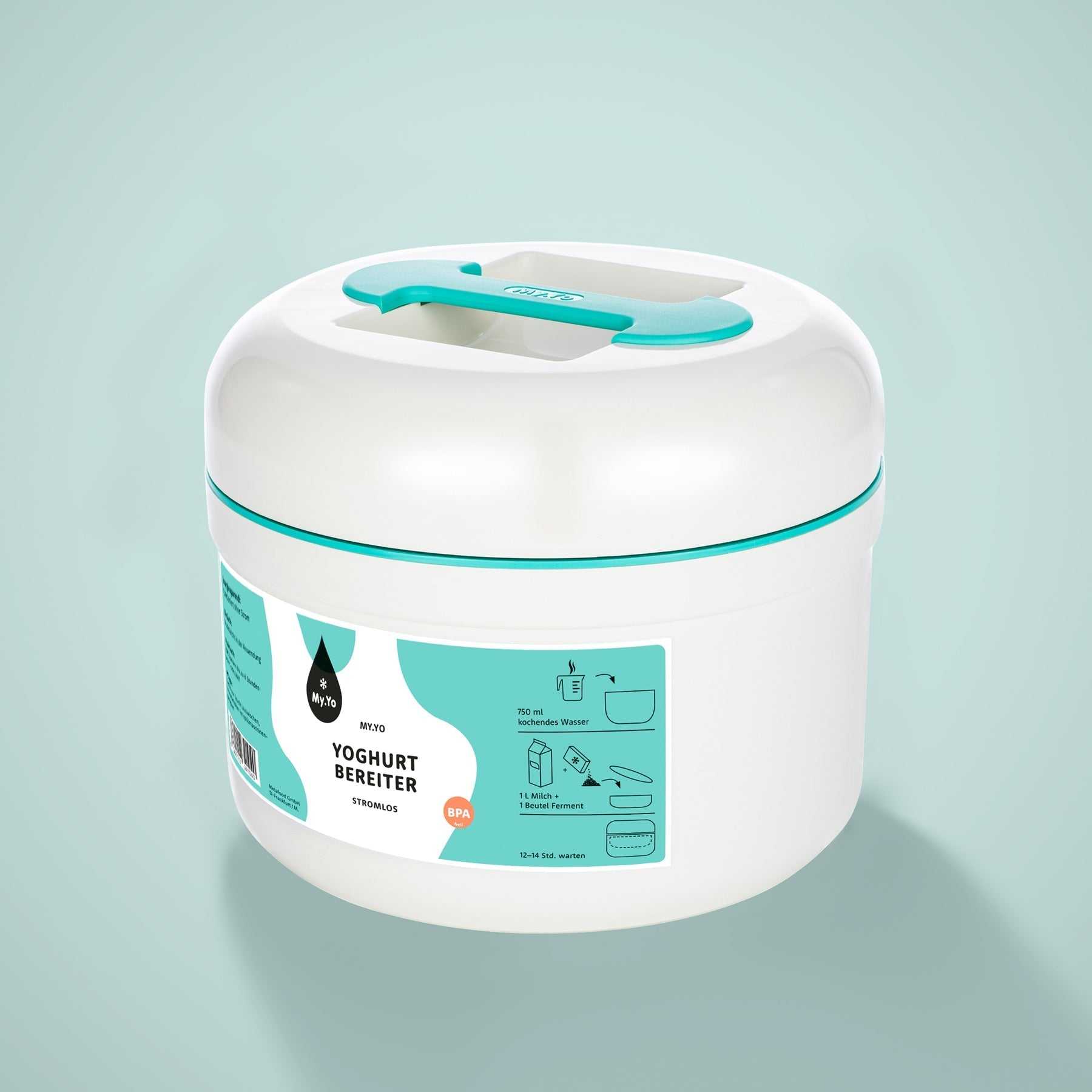 Unkompliziert
Klappt super einfach und schnell!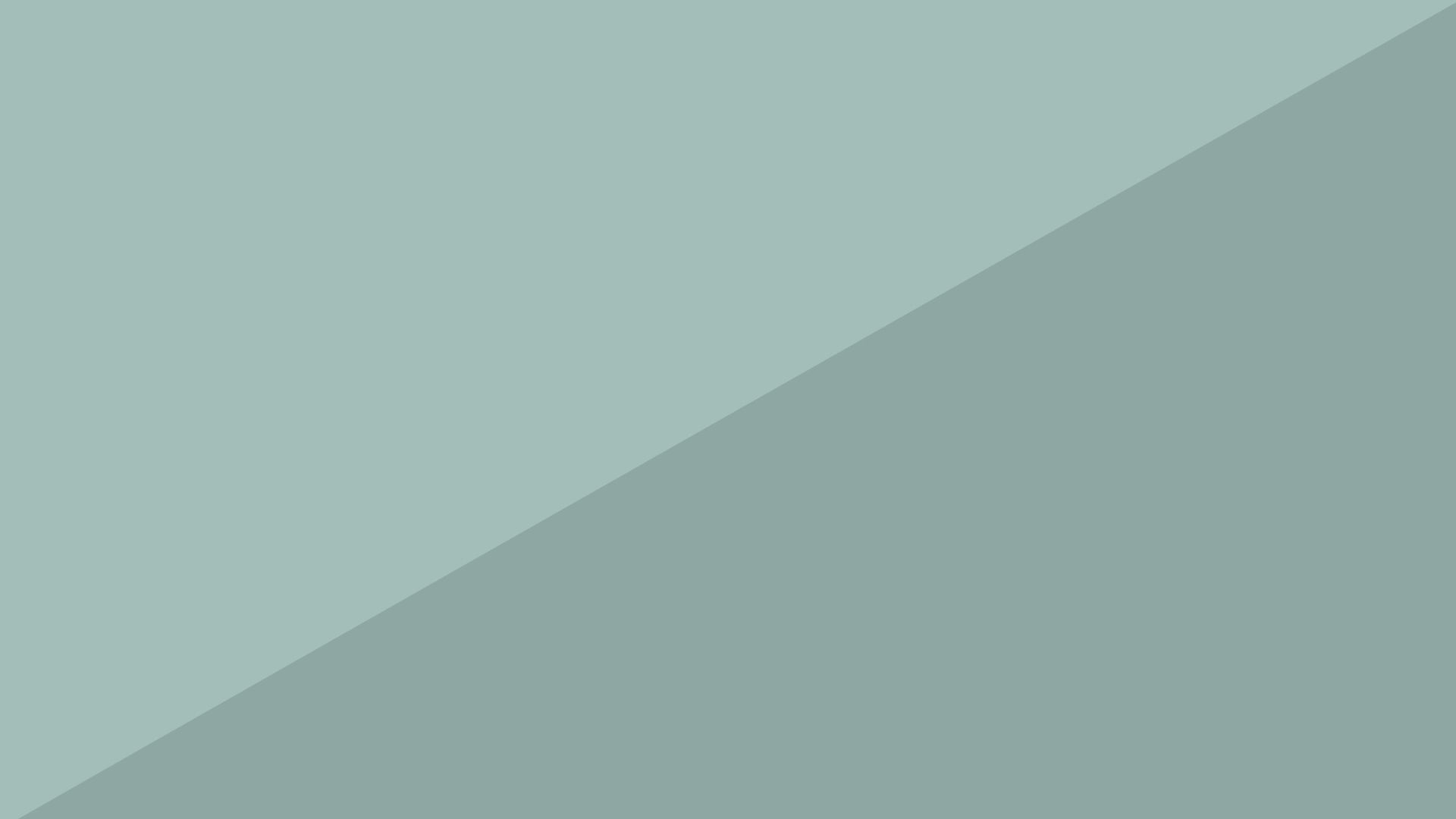 My.Yo yogurt maker
Do you dream of delicious, homemade yogurt without the need for electricity? A powerless yogurt maker could be the solution you've been looking for! These innovative devices offer an environmentally friendly and practical way to make your own yogurt.
A powerless yogurt maker works in a simple way: it uses thermal insulation to create the ideal environment for the yogurt to ferment. All you have to do is pour your yogurt mixture into the container, close the lid and let the yogurt maker work its magic. You can enjoy high-quality yogurt without the energy consumption of electricity.
The advantages of our powerless My.Yo yogurt maker:
Energy efficiency: Since no electricity is required, you save energy and do something good for the environment at the same time.
Easy to use: Operation is child's play. Simply mix your ingredients, pour them into the containers, and let the yogurt maker do the work.
Space-saving: Our yogurt maker is compact and requires little storage space in your kitchen. It can also do its job in the pantry or a quiet corner.
Versatility: You can make different types of yogurt – from plain to fruity varieties – and even incorporate probiotic cultures.
Health in focus: With an electricity-free yogurt maker, you choose the ingredients and avoid artificial additives to enjoy healthy and delicious yogurt.
Experience the joy of making your own yogurt without relying on electricity. A powerless yogurt maker is not only an environmentally conscious choice, but also allows you to control the taste and quality of your yogurt based on your preferences. Choose the perfect unpowered yogurt maker in your favorite color today to enjoy fresh and healthy yogurt!