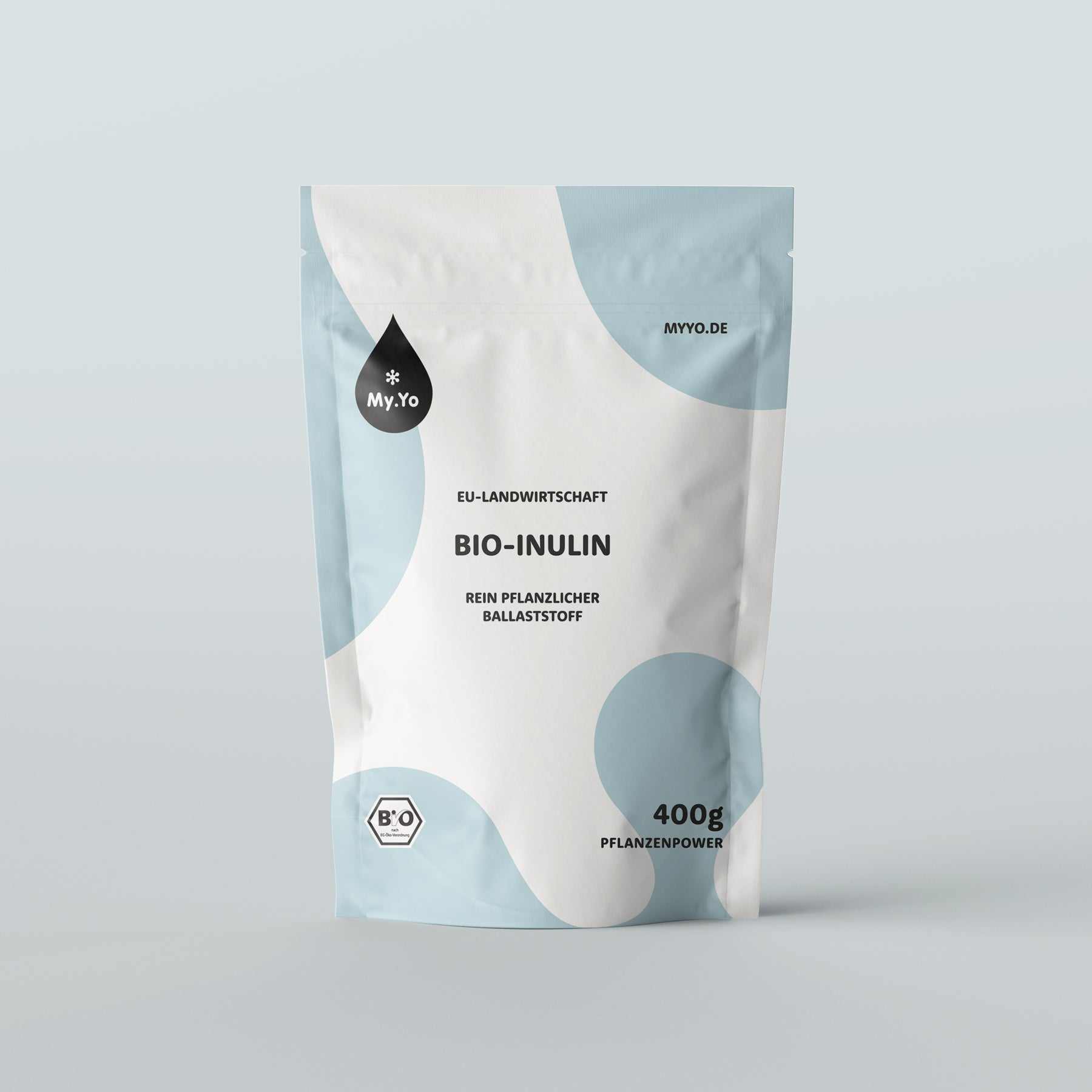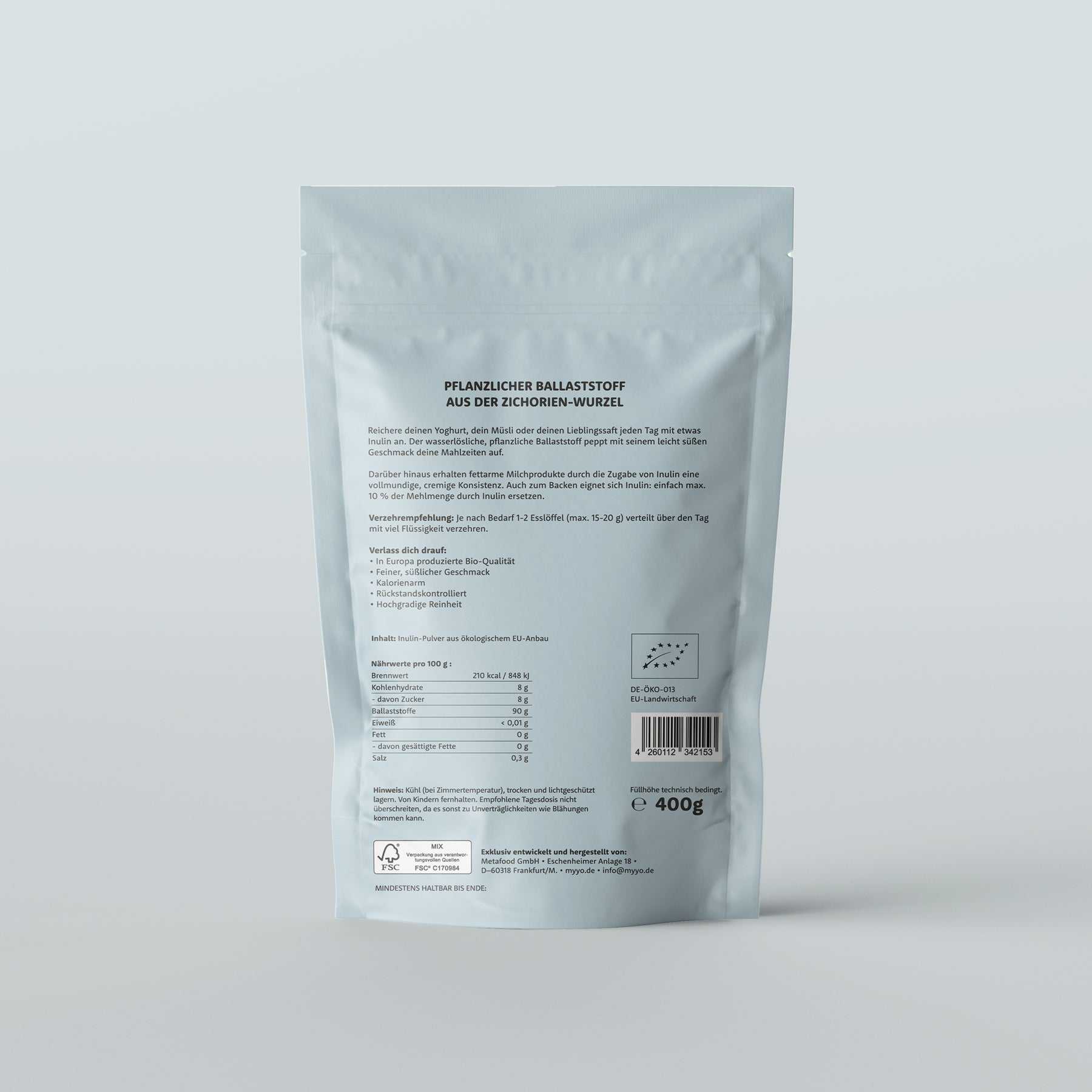 Organic inulin
---
Inulin is a plant fiber obtained from chicory root. Enrich your yogurt, muesli or favorite juice with some inulin every day. The water-soluble, plant-based fiber spices up your meals with its slightly sweet taste.

In addition, the addition of inulin gives low-fat dairy products a full-bodied, creamy consistency. The high-quality fiber is also suitable for baking: simply replace around 10% of the flour with inulin.
Depending on your needs, consume 1-2 tablespoons (max. 15_20g) spread throughout the day with plenty of liquid.
Nutritional information per 100g dry product